Unforgettable Honeymoon Experiences at Chaweng Regent Beach Resort: Romance in Paradise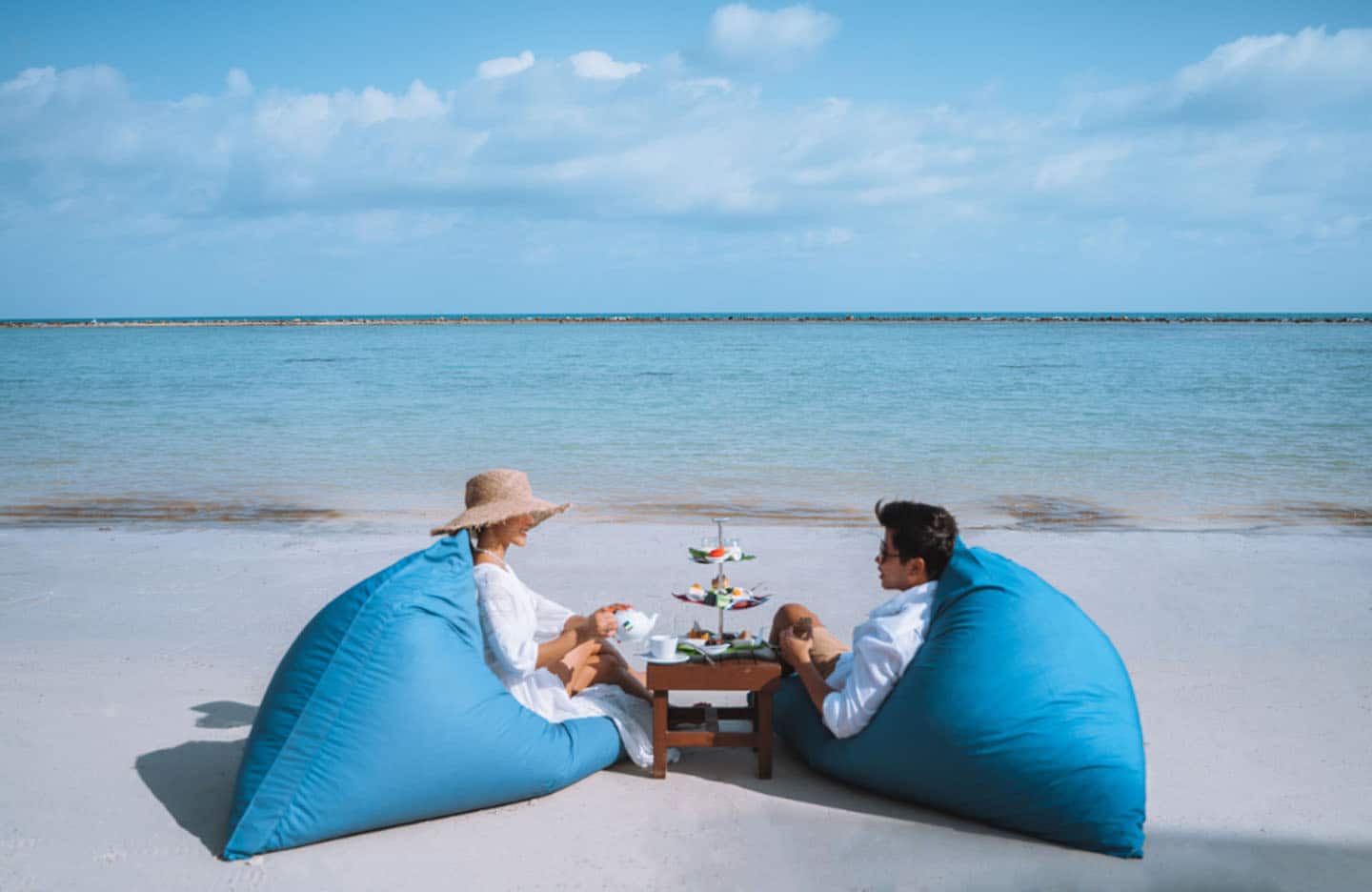 Chaweng Regent where romance meets paradise. Congratulations on your wedding! As you embark on this beautiful journey of togetherness, allow us to create an unforgettable honeymoon experience for you at Chaweng Regent. Nestled in a breathtaking location, our resort offers idyllic settings, luxurious accommodations, and personalized experiences that will make your honeymoon truly exceptional.
From intimate dinners by the beach to indulgent spa retreats and romantic sunset strolls, every moment spent here is designed to ignite the spark of love. Join us as we delve into the enchanting world of romantic honeymoons at Chaweng Regent, where unforgettable experiences await.
Why Choose Chaweng Regent for Your Honeymoon?
Congratulations on your wedding! Chaweng Regent is the perfect destination to embark on a romantic journey as newlyweds. Here are three reasons why Chaweng Regent should be your top choice for a honeymoon:
A Romantic Haven: Chaweng Regent's Idyllic Setting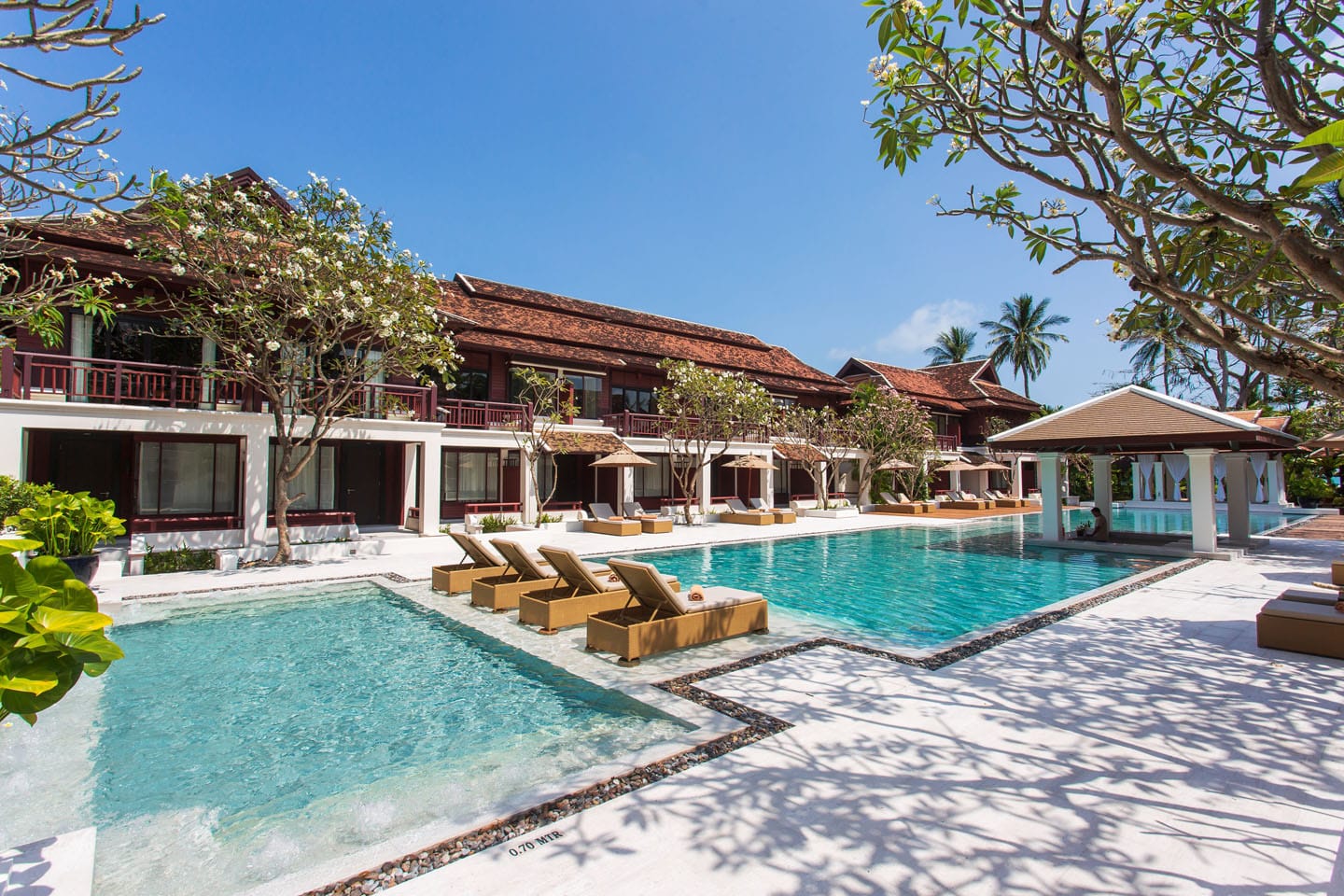 Nestled in the heart of paradise, Chaweng Regent provides an idyllic setting for romance. Imagine pristine white sands, azure waters, and lush tropical gardens surrounding you as you celebrate your love. With its tranquil atmosphere and breathtaking views, Chaweng Regent sets the stage for unforgettable honeymoon memories.
Luxurious Accommodation for Honeymooners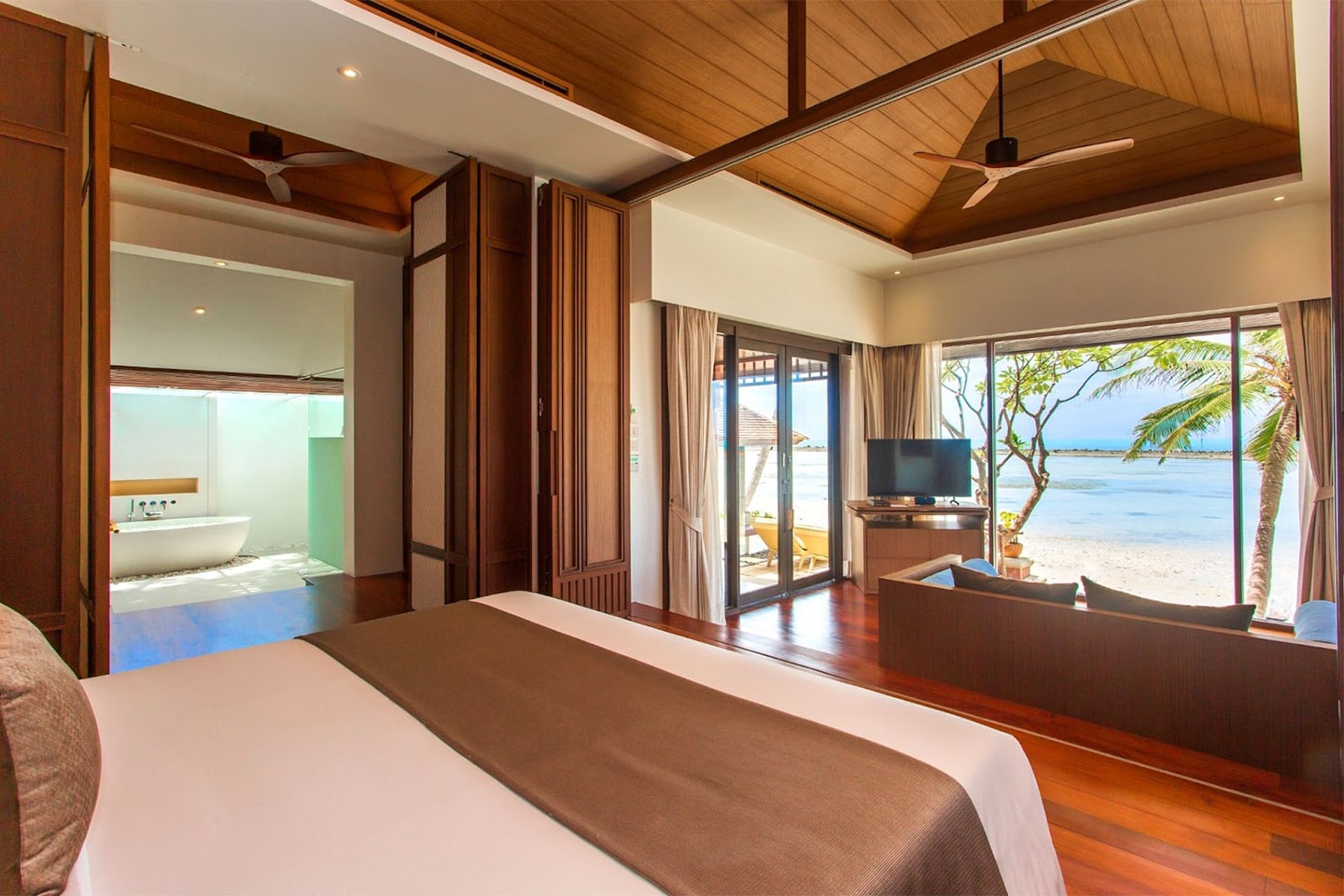 Indulge in luxury and comfort in Chaweng Regent's exquisite accommodations designed specifically for honeymooners. Experience spacious and elegantly appointed rooms, private terraces, and enchanting views. From intimate villas to beachfront suites, every detail is crafted to enhance your romantic experience and create cherished moments together.
Personalized Honeymoon Experiences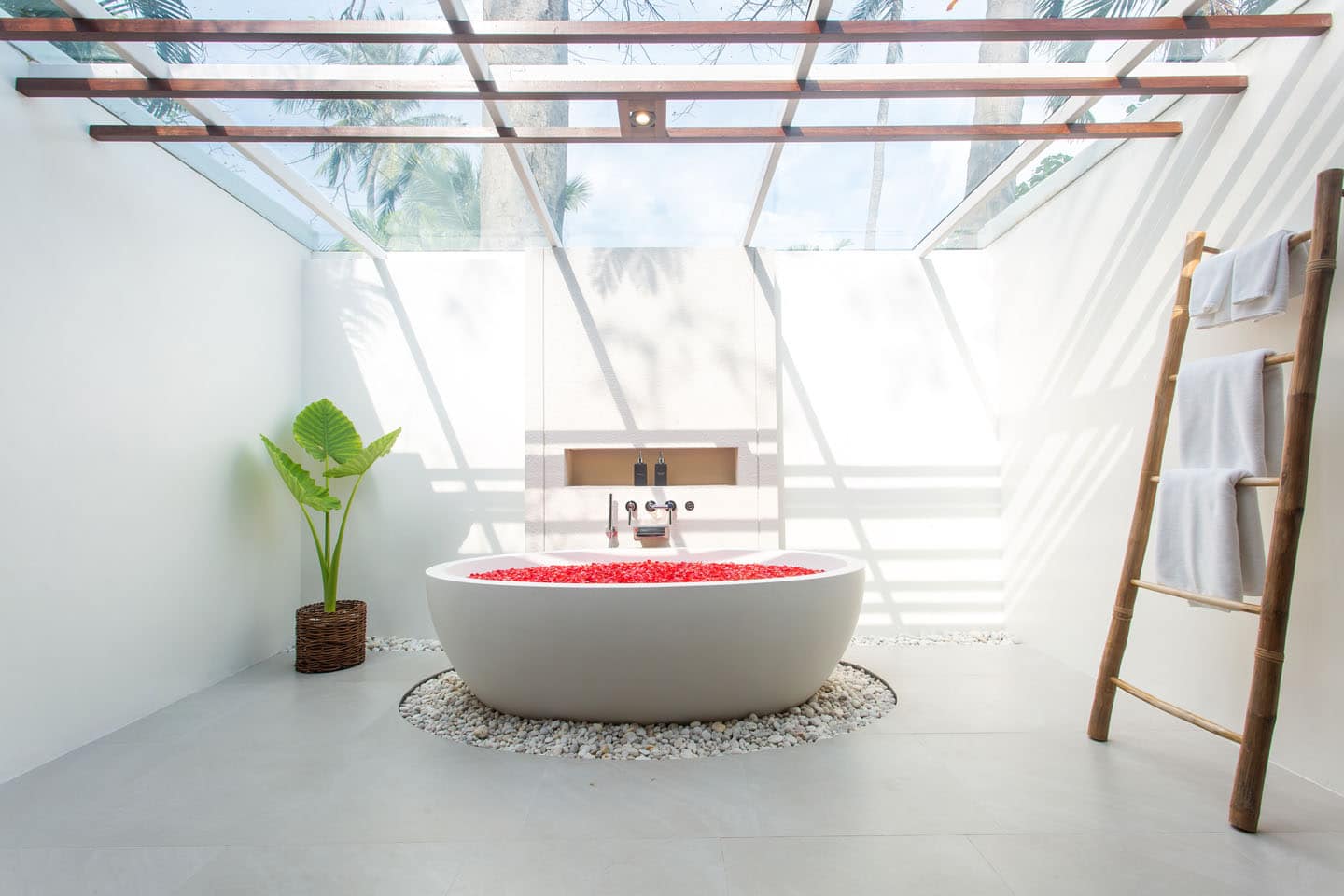 At Chaweng Regent, we understand that every couple is unique. That's why we offer personalized honeymoon experiences to make your stay truly special. Whether you desire a candlelit dinner on the beach, a couples' spa retreat, or a romantic sunset stroll, our dedicated team will curate bespoke experiences tailored to your preferences, ensuring your honeymoon is an unforgettable celebration of love.
Romantic Experiences at Chaweng Regent
At Chaweng Regent, we provide a range of romantic experiences that will make your honeymoon truly memorable. Here are a few highlights:
Intimate Dinners by the Beach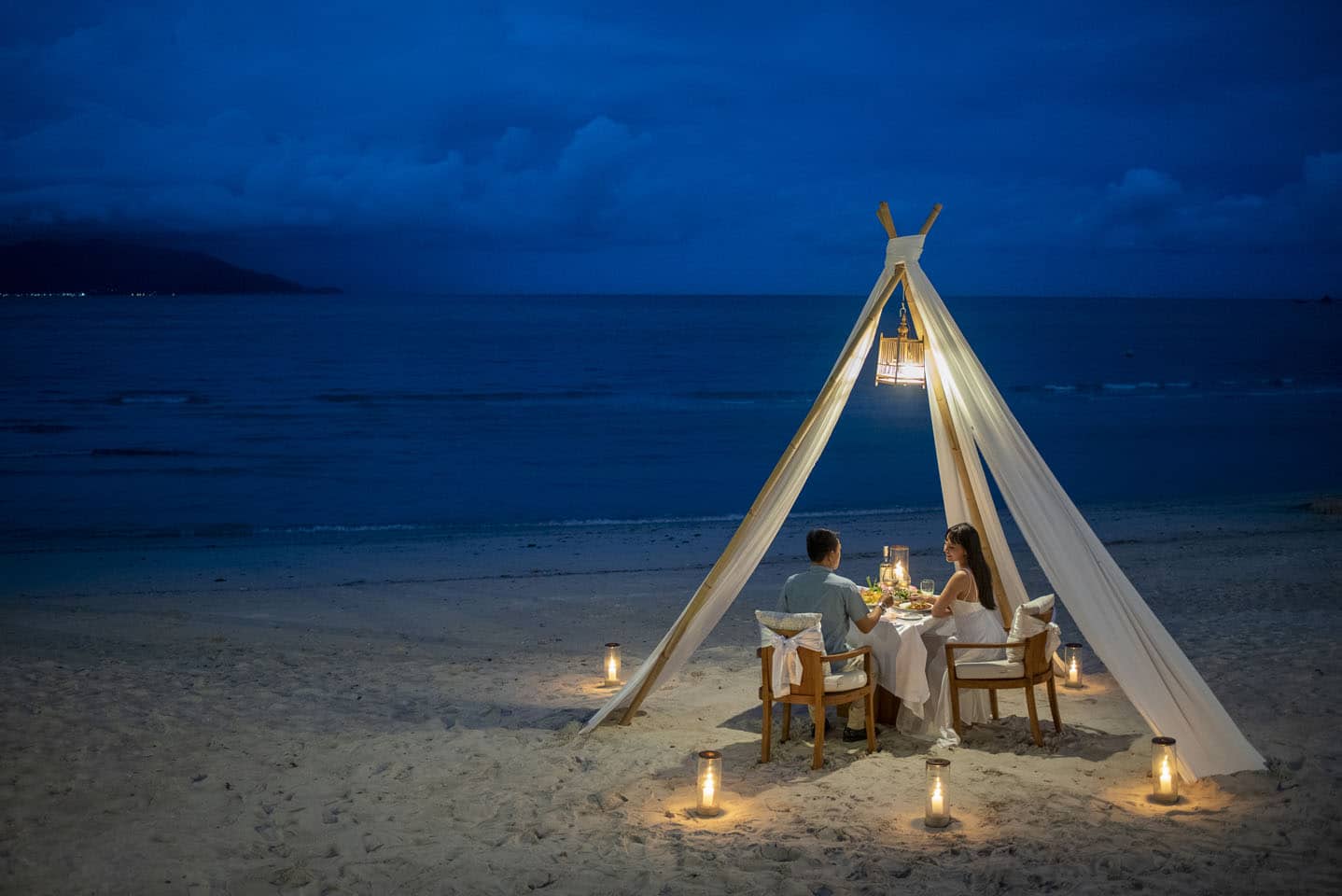 Savor intimate moments with your loved one as you indulge in a romantic dinner on the pristine beach. Our expert chefs will create a culinary journey, combining exquisite flavors with the soothing sound of the waves. Bask in the candlelit ambiance and create memories that will last a lifetime.
Couples Spa Retreat: Relaxation and Rejuvenation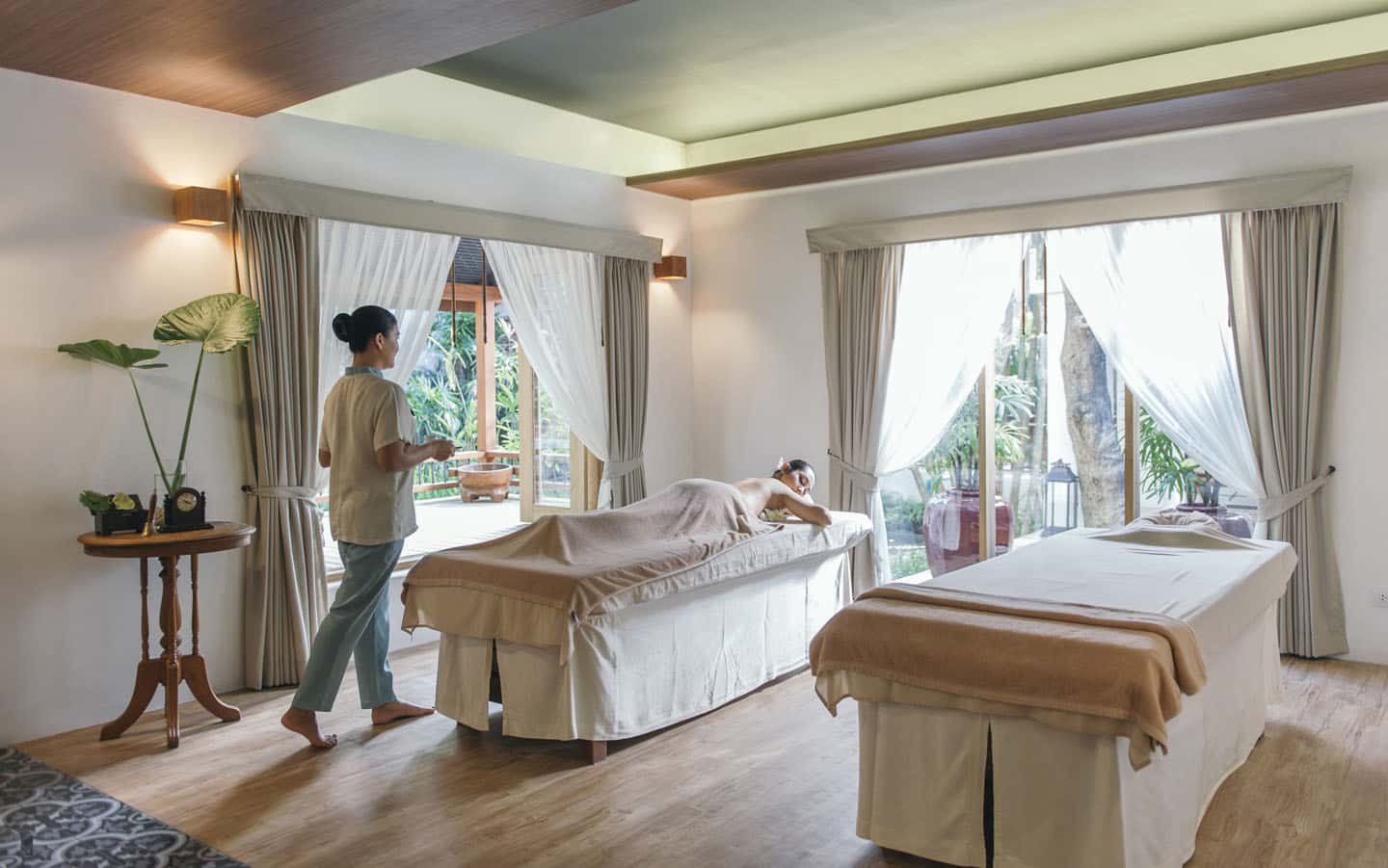 Pamper yourselves with a rejuvenating couples' spa retreat. Immerse in a sanctuary of relaxation as skilled therapists provide soothing massages and wellness treatments. Let the stress melt away as you and your partner unwind together, embracing the tranquility of the surroundings.
Sunset Strolls and Beachfront Romance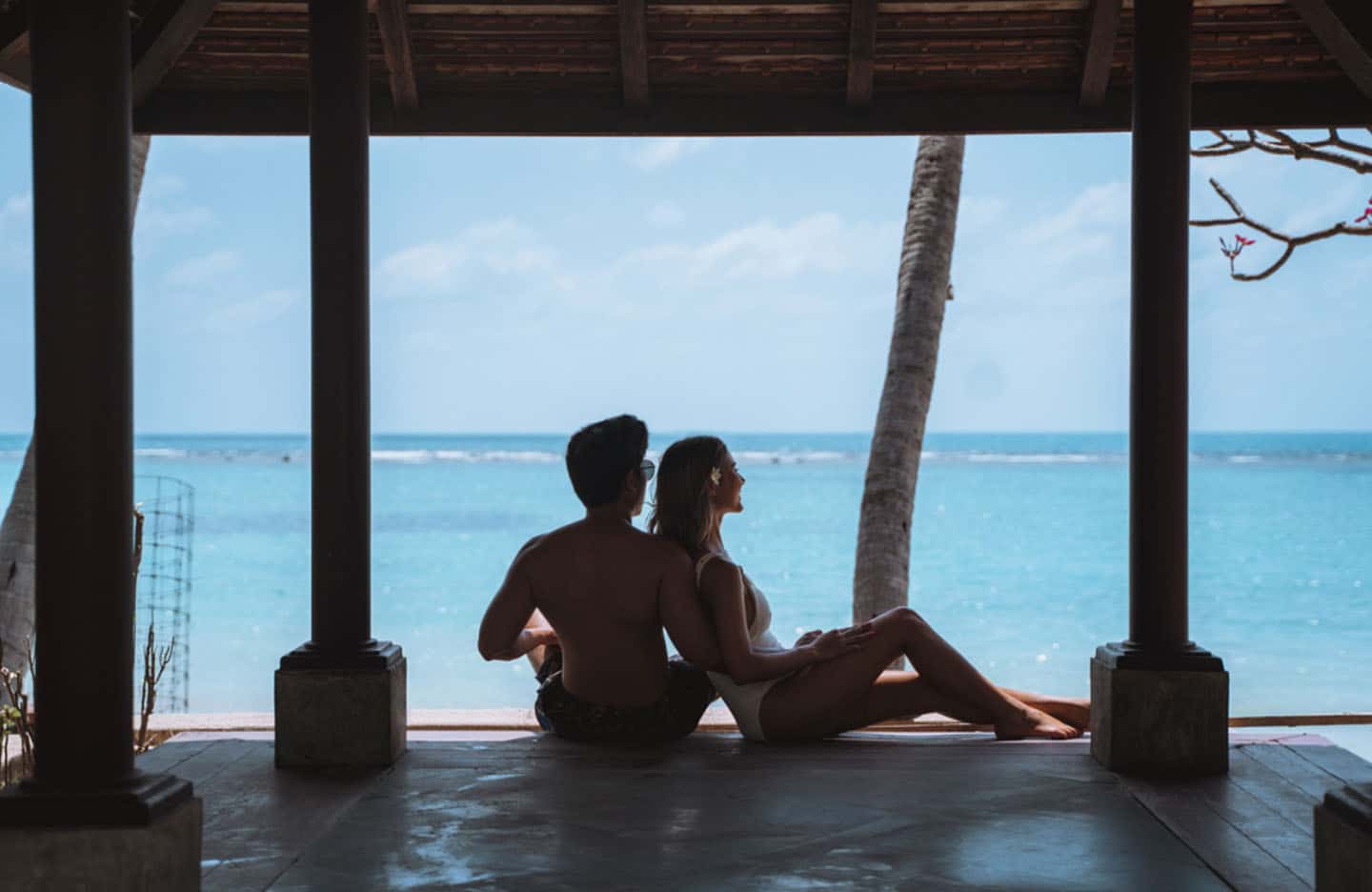 Take leisurely walks along the picturesque coastline and witness breathtaking sunsets hand-in-hand. With the golden hues painting the sky, feel the warmth of each other's presence and create cherished moments against the backdrop of nature's beauty. Cherish the romance and embrace the serenity of the beachfront.
Planning Your Unforgettable Honeymoon at Chaweng Regent
Planning your dream honeymoon at Chaweng Regent is effortless and exciting. Here's what you need to know:
Honeymoon Packages and Special Offers
Explore our range of honeymoon packages and special offers designed to enhance your romantic getaway. From complimentary spa treatments to romantic dinners, these packages are thoughtfully curated to ensure an unforgettable experience tailored to your desires.
Tips for a Memorable Honeymoon Stay
Make the most of your honeymoon with our helpful tips. From planning romantic surprises to exploring local attractions, our team is here to provide guidance and suggestions for a memorable honeymoon stay. We can assist you with recommendations for romantic activities, local excursions, and hidden gems to explore, ensuring that every moment of your honeymoon is filled with joy and enchantment.
Plan their dream honeymoon in this romantic paradise.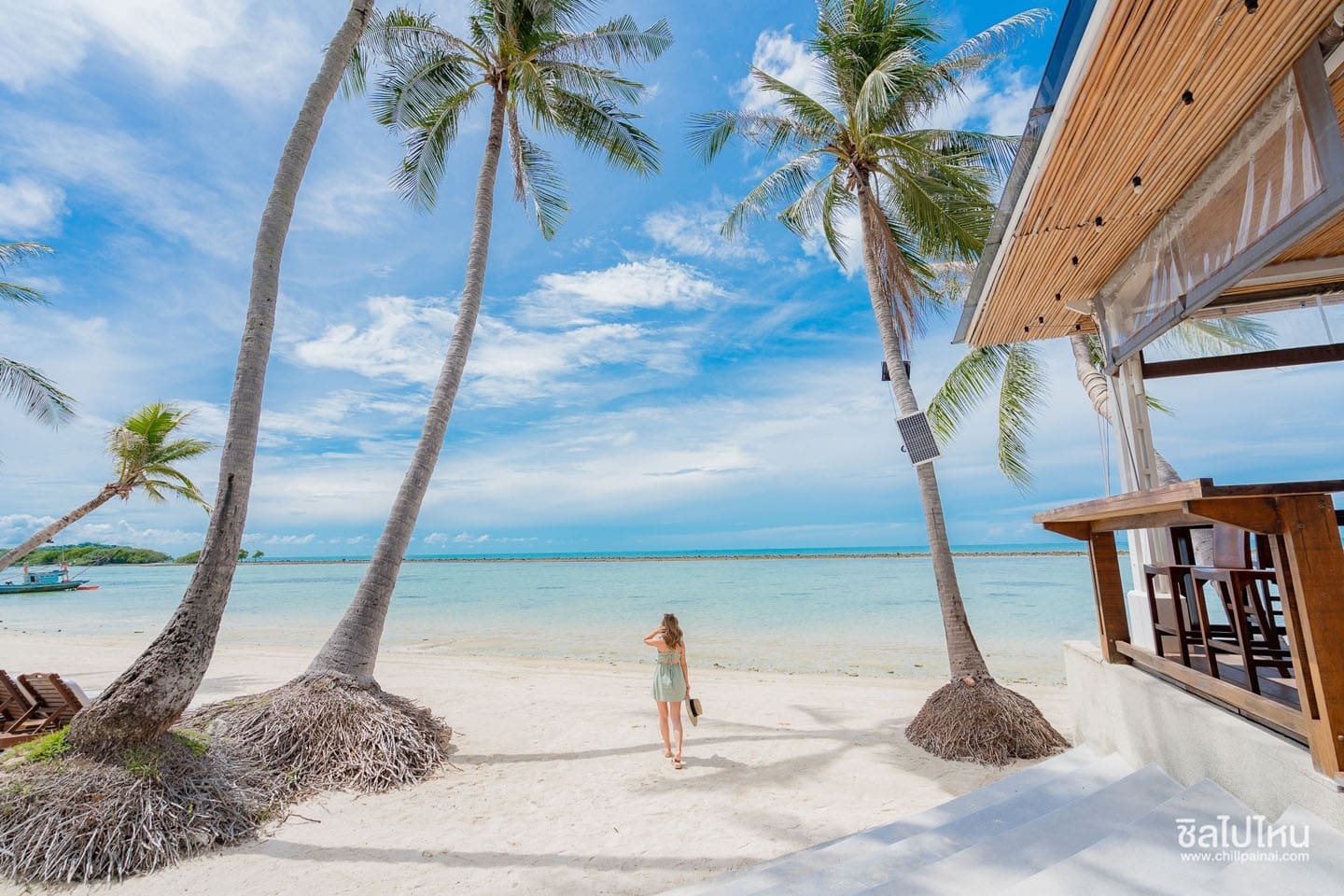 Escape to Chaweng Regent Beach Resort, a haven of romance and bliss, for an unforgettable honeymoon experience. Immerse yourself in the idyllic setting, luxurious accommodations, and personalized experiences that will make your stay truly special. Indulge in intimate dinners by the beach, rejuvenating couples' spa retreats, and sunset strolls along the shoreline. Our team is dedicated to creating a dream honeymoon tailored to your desires. Let us take care of every detail as you embark on this new chapter of your lives together. Plan your dream honeymoon at Chaweng Regent and create memories that will be cherished for a lifetime.