There's nothing quite like a romantic dinner beneath a canopy of stars. Such a dinner is one of the most romantic gestures you could ever give to your significant other. One thing you should consider before taking your partner on a romantic dinner is what to prepare. Here are Chaweng Regent Beach Resort's five tips for a successful romantic dinner, where we will cover everything from the location you should eat at and other useful tips!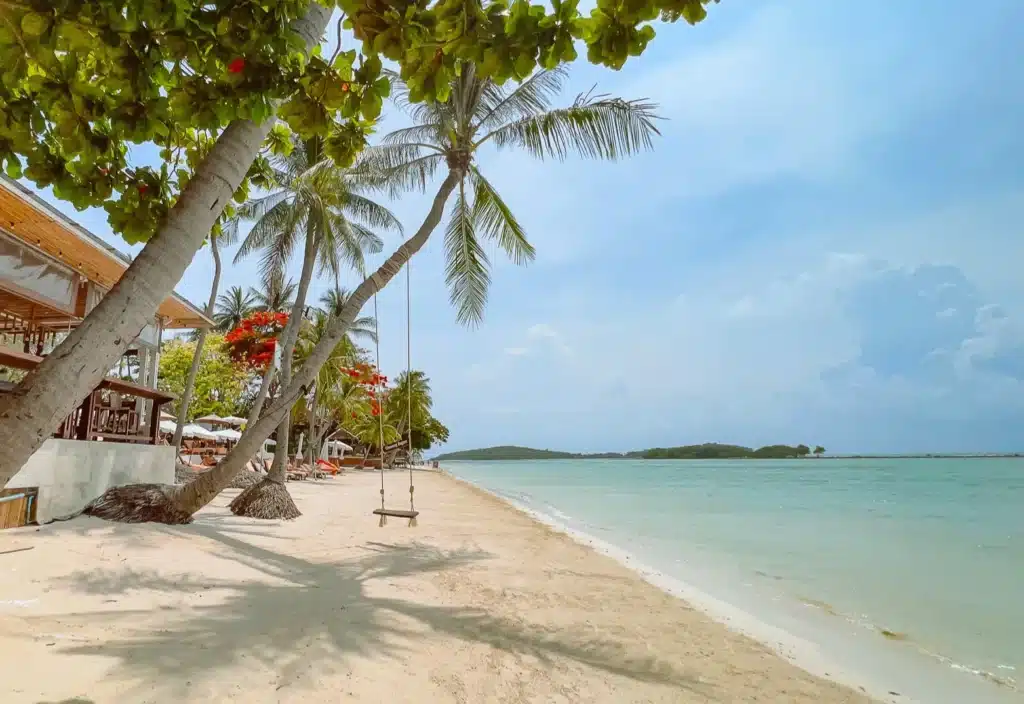 5 Tips for a successful Romantic Dinner
Here are Chaweng Regent Beach Resort's five tips to consider in order to make sure your romantic dinner begins and ends on a sweet note. Show your partner the appreciation they deserve and give them a starlit dinner worth remembering.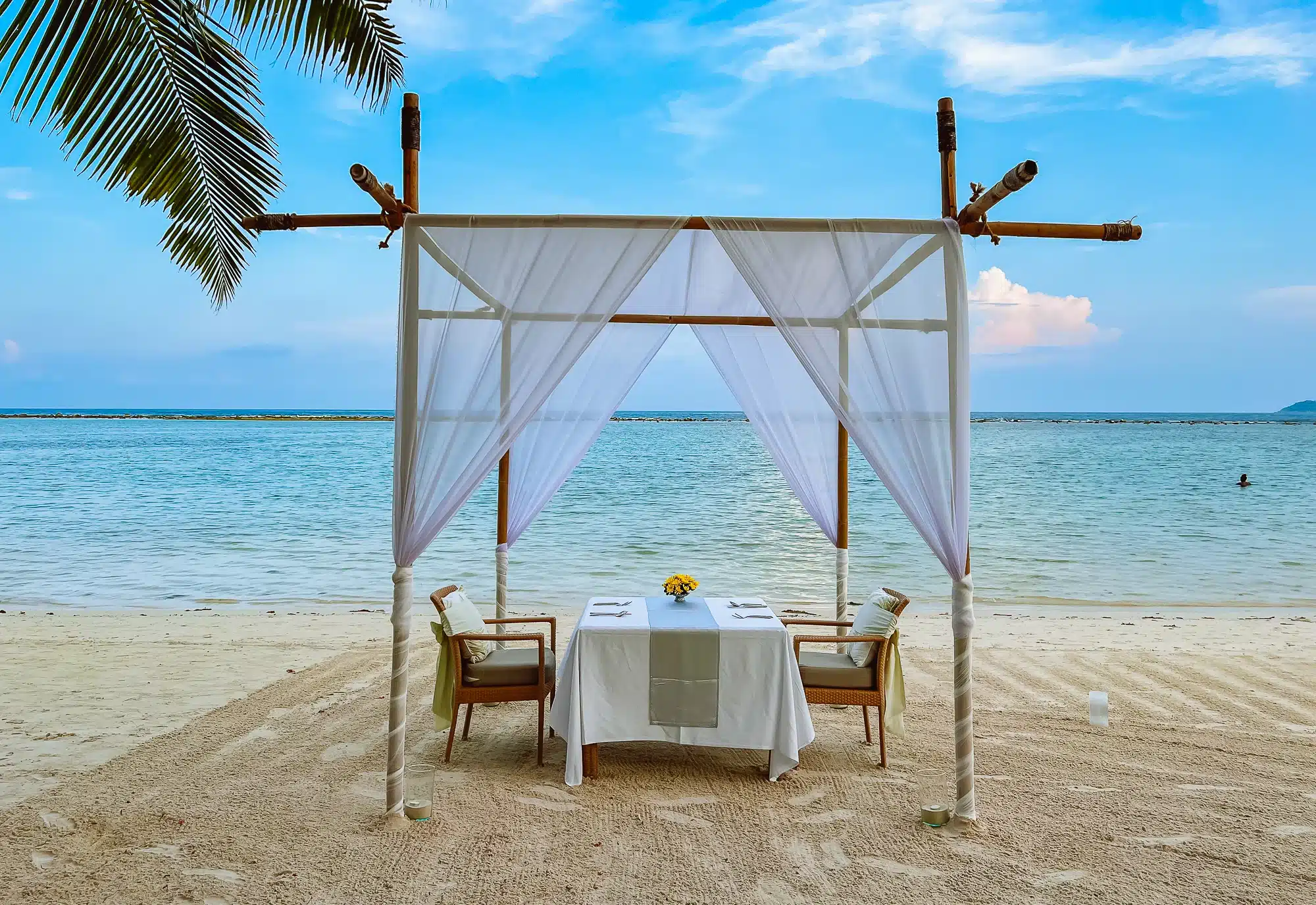 1. Selecting the Perfect Venue for Your Romantic Dinner
 Romantic dinners  hinge on a good vibe , and a good venue plays a key role in that. When selecting a venue, consider your budget, the environment of the place, and where you might be staying. For example, many  romantic dinners are held at Chaweng Regent Beach Resort, where our adoption of Koh Samui's rich cultural and culinary traditions form the perfect backdrop for romantic getaways.

2. What you need for a Romantic dinner
Once you have selected a venue, it is important to think about what you'll need for your romantic dinner. This includes the type of dinner you might want to have, such as a starlit dinner by the seashore or candlelit experience indoors. Other factors you should consider include  things that set the mood, such as candles, music, ambience, and privacy. Looking to enhance your romantic dinner? Let Chaweng Regent Beach Resort help you out!



3. Menu for Romantic dinner
The food on the menu is by far one of the most important things to consider when thinking about romantic dinners. As a popular destination for international tourists, Koh Samui boasts a rich cuisine influenced by Thai, Malay, and Chinese culinary traditions. Chaweng Regent Beach Resort's restaurants have a sizeable menu that captures the essence of Thai cuisine, particularly Koh Samui's which is delighting to the taste buds and a perfect way to enhance your romantic dinner experience. Looking for something more familiar? Our chefs also cook a variety of international cuisines, which include Western favourites and other popular dishes. 
4. Activities and Entertainment for Your Romantic Dinner
There's more to a romantic dinner than the food and the venue. A great venue will also provide you activities and other entertainment, which you can then enjoy during a meal. Islands like Koh Samui have a rich cultural heritage, and one can enjoy a romantic dinner while viewing Thai traditional dances or watching traditional musicians perform their craft. Romantic dinners can also be enjoyed in other ways, such as through Chaweng Regent Beach Resort's cooking classes. A great way to savor local cuisine is by learning the art that goes into making it. Not only does a cooking class teach you how to make the food, it also gives you an insight into the history of how the dishes came to exist. And that's not all! Chaweng Regent Beach Resort also hosts a bevy of activities for couples, which include yoga and fruit carving.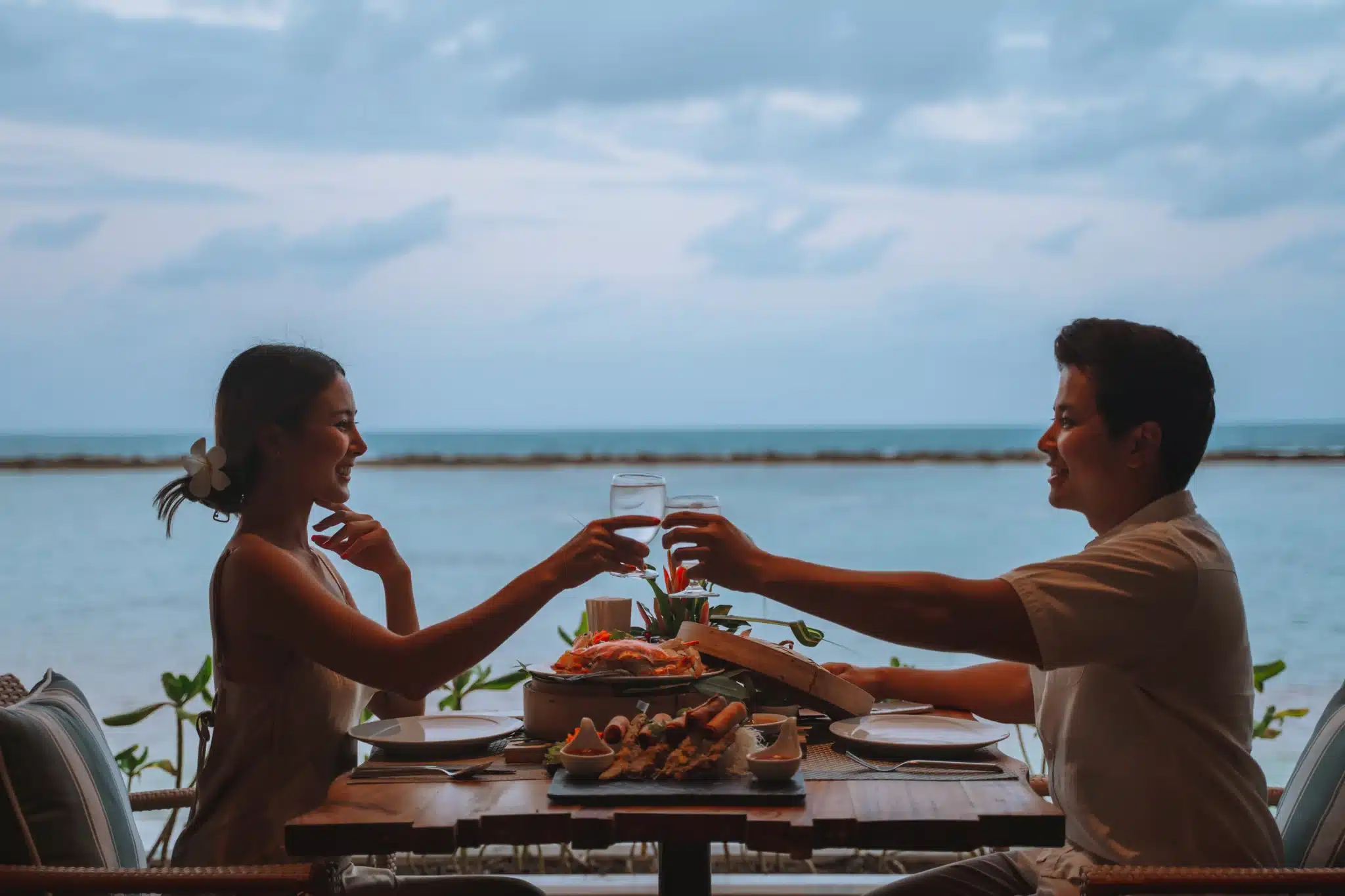 5. Capturing Memories at Your Romantic Dinner
Romantic dinners are some of the most beautiful memories a couple can ever have. Cherishing and sharing those memories with each other is just as important, so why not take some photographs at Chaweng Regent Beach Resort? Indulge in a 6-course  romantic dinner on the pristine sands of Chaweng Beach, then seal it off with some photos on the beautiful shores of Koh Samui, which is even more beautiful during sunsets and the early hours of the evening!
Enjoying Your Romantic Dinner in a Sustainable Way

Romantic dinners are best enjoyed with peace of mind. As a couple, any place you visit for a romantic getaway will be impacted in some way, be it through the people you interact with or the beautiful environments you will no doubt come to appreciate. As such, it is important to ensure that your romantic dinner not only goes off without a hitch, but is done in a way that respects the beauty of Koh Samui and her people.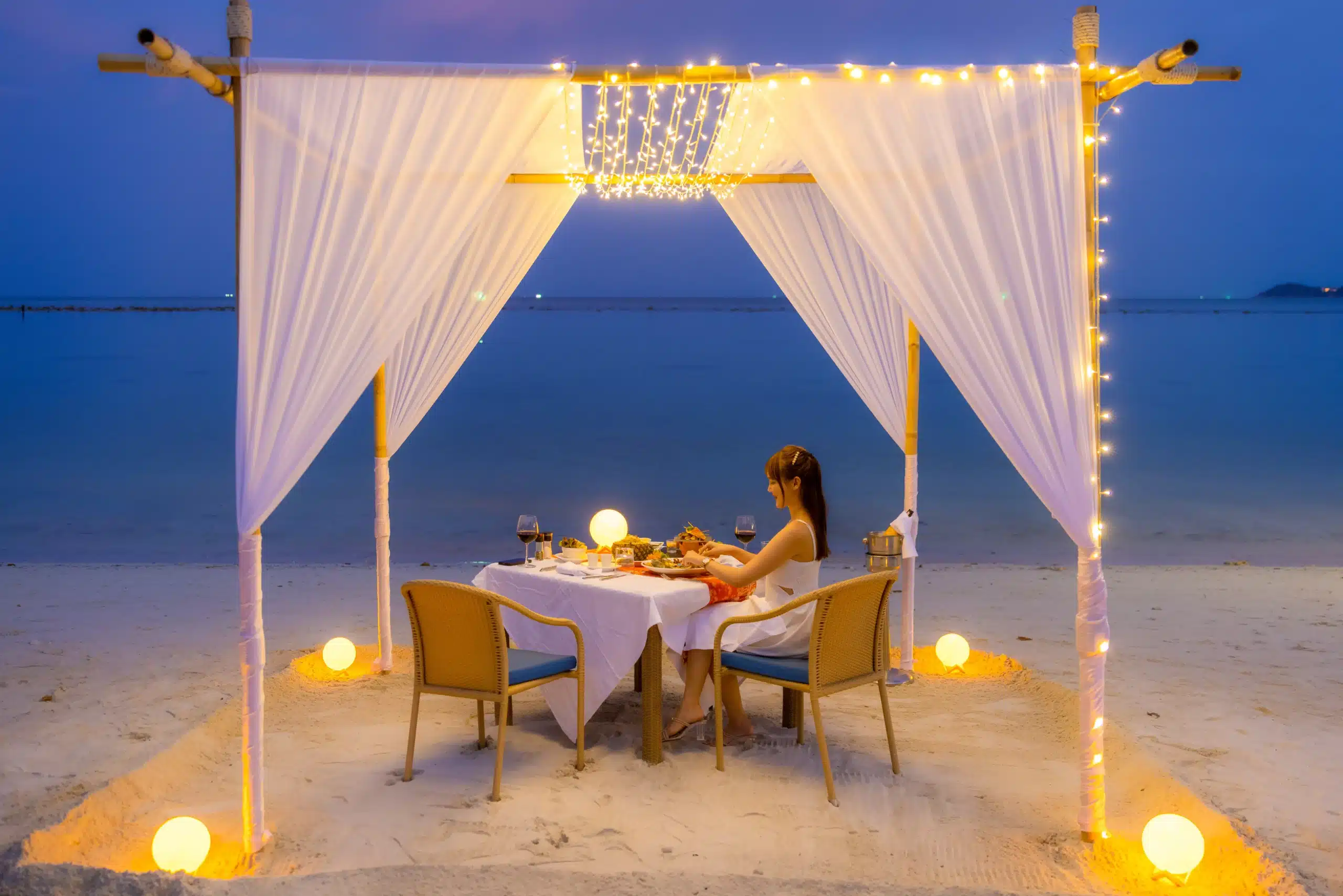 Conclusion 
Romantic dinners are a great way to celebrate and appreciate your partner. Whether you've just started dating or are celebrating an anniversary, Chaweng Regent Beach Resort can help you show how much you cherish your significant other with a meal beneath the stars. Book with us now!