One of Samui's most celebrated and established restaurants, Red Snapper Restaurant & Bar sits elegantly on Chaweng Beach Road with a style and an ambience that is unreservedly unique.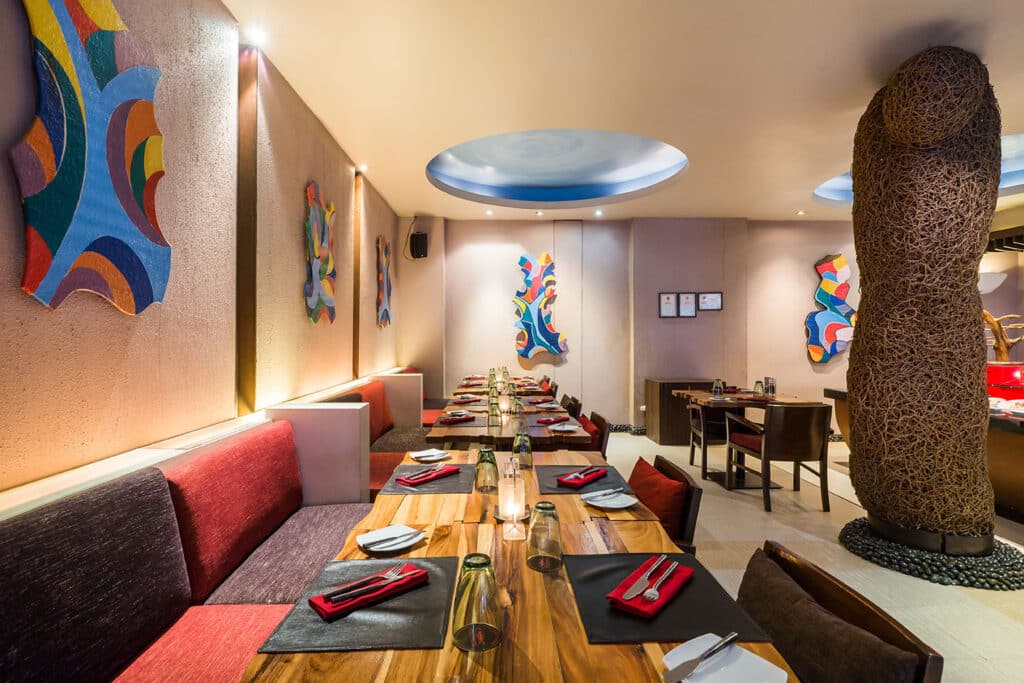 Red Snapper Restaurant & Bar
Opening Hours : 05:00 PM – 12:00 AM
(Temporarily closed until further notice)
Equipped with sleek facilities, including both indoor air-conditioned and outdoor open-air terrace dining areas, the restaurant offers everything which is alluring to the food critic: décor, space, privacy, variety of ambiance, exceptional service, entertainment, and most of all, a wide selection of dining delights.
Enclosed in glass and illuminated, the wine cellar's modern design allows guests from both the bar and restaurant to view our wide selection of fine vintage wines from around the globe. Our wine cellar is there to suit the most discerning wine enthusiasts.
The atmosphere at Red Snapper Restaurant & Bar is energetic with live music being played from 9:30pm till the early morning hours. Serving Mediterranean cuisine from our highly skilled Chef, Damtraida Chanantho, the Red Snapper also offers a diverse selection of classic grill options with a Mediterranean twist.
For a casual yet refined dining pleasure served with Thai flair to energetic live tunes, Red Snapper Bar and Grill promises an unforgettable Dinning experience in the heart of Chaweng Beach.
Red Snapper Restaurant & Bar , which was awarded to Thailand's best restaurant by Thailand Tatler in 2009 and 2010 serves a combination of Mediterranean, European and fusion dishes